News
Cirrus appoints Steve Miller as its first Head of Customer Success
Cirrus, the market leader in cloud contact centre solutions, has announced the appointment of Steve Miller as its first Head of Customer Success to strengthen relationships with the company's growing list of clients.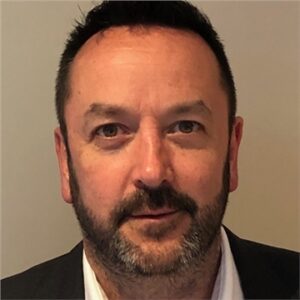 Cirrus has a strong track record in responding to customer queries, but Steve is tasked with developing a proactive approach that not only reacts to immediate requirements but predicts future needs as well.
Prior to joining Cirrus, Steve held several consultative roles in organisations such as Vodafone Business and KGT Advisory Services. Over his career, he has focused heavily on client engagement, forming a clear picture of what true customer success looks like.
Steve commented: "Customer engagement is a critical part of any business. The primary goal is to form strong relationships and become trusted advisors. And as with any relationship, it's a two-way street and it is our role to proactively advise them on ways they can improve their processes and formulate coherent road maps for their ongoing development. Cirrus has excelled in forming those all-important trusting relationships with its customers, so now it's time to take it one step further – and I'm excited to be a part of it."
Since its launch in 2013, Cirrus has become established in the market for its expertise in the contact centre space. The company's customer base includes a selection of highly reputable enterprises, including Clarks, Macmillan and Theo Paphitis Retail Group. Cirrus has also accumulated a network of more than 50 partners, including a strong alliance with Gamma Telecom.
Nikki De Kretser, General Manager at Cirrus, added: "Steve's passion and extensive experience in the customer engagement space is what the company needs at this point in time, and so we're thrilled to have him heading up the team. Maintaining longevity with our clients is the priority, and Steve's vision into customer success will help strengthen the business's position."