Cirrus win 'CSR' award and are highly commended with Class Networks for 'Best SME Vertical Market Solution' at the Comms National Awards 2020
Cirrus, an award-winning provider of provider of omni-channel cloud Contact Centre Solutions (CCaaS), are absolutely delighted to have won the CSR award at the Comms National Awards.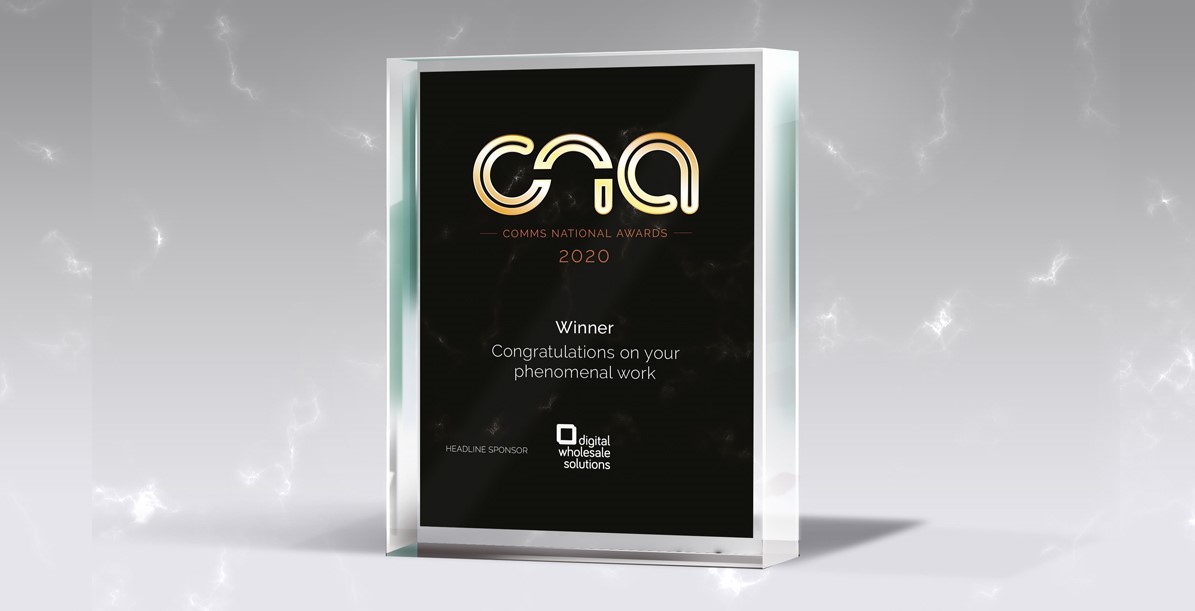 The CSR award recognises organisations that embrace CSR in a highly positive manner and has develop successful programmes to make the organisation socially accountable to itself, its stakeholders, its customers and the general public.
At Cirrus there is an established culture of giving and it defines our model of service as a business. Every member of our team has an attitude of going above and beyond. We believe much is revealed about how a company will work with customers by how they are already proving their worth investing back into the community. To us CSR simply makes sound business sense.
We cement our CSR principles into the core of the organisation with many of our initiatives suggested by employees. Our staff are passionate about supporting different causes and, in addition to our corporate initiatives, employees are granted a number of Social Action Days to volunteer at a charity of their choice, with Cirrus supporting any fundraising efforts.
In addition to winning the 'CSR' award, Cirrus was also highly commended with partner Class Networks for the 'Best SME Vertical Market Solution'.
Cirrus, working in tandem with partner Class Networks, has used its charity-sector knowledge, scalable cloud-based omni-channel contact centre functionality and project expertise, to identify and address the issues and opportunities faced by Cats Protection, the UK's largest feline welfare charity. In just a few months, results have been impressive, demonstrating the value of the new Cirrus Cloud contact centre solution in helping Cats Protection to deliver on its core objectives and vision.
The Comms National Awards is the UK's flagship independent ICT industry awards programme judged by industry specialists. The ceremony takes place each October and is hosted by Comms Dealer which works with vendors to drive better standards across the industry.