Are you really addressing customer experience in the contact center? Are you matching all the channels they use to communicate? Do you have a clear view of the entire customer journey? Is your contact center provider really allowing you to engage with your customers on all channels (including WhatsApp, app store etc) whenever, wherever?
Never before in history has technology progressed so rapidly that organizations have had to change so fast.
The next generation of people (those born between 1995 and 2010 who account for 27% of the world population) is entering the workforce and has spending power. They expect to be heard and involved and are quick to switch preferences.
Smartphones are personal omni-channel communication devices, and usership is predicted to increase from 2.1 billion users in 2016 to around 2.5 billion users by 2019.
Customers spend copious amounts of time on their smartphones, communicating through messaging apps. So, if this is how your customers prefer to communicate, why wouldn't you give them this option?
Todays customers are digitally savvy, and they are everywhere. Not only is customer tolerance of poor service at an all-time low, but their ability to capture and share a poor experience is at an all-time high. Therefore contact centers become the facilitators of brand loyalty as customers choose to stay with brands that provide great service interactions. Previously your brand was whatever your advertising said it was. Social media changed all that. Now your brand is whatever your customers say it is. Being competitive requires organizations to adapt more quickly to the experience of customers. Because of this, most organizations are striving to achieve a unified omni-channel customer engagement strategy enabled by technology.
Contact centers need to adapt to keep pace by implementing technologies that aid the 'new' customer profile; solutions and tools that not only signify urgency, but also provide an all-in-one experience that will ultimately improve customer satisfaction. Customers expect it to be exceptional and it's not just the once, but as customers we are continuously seeking consistency. An amazing customer experience is not a one-time job.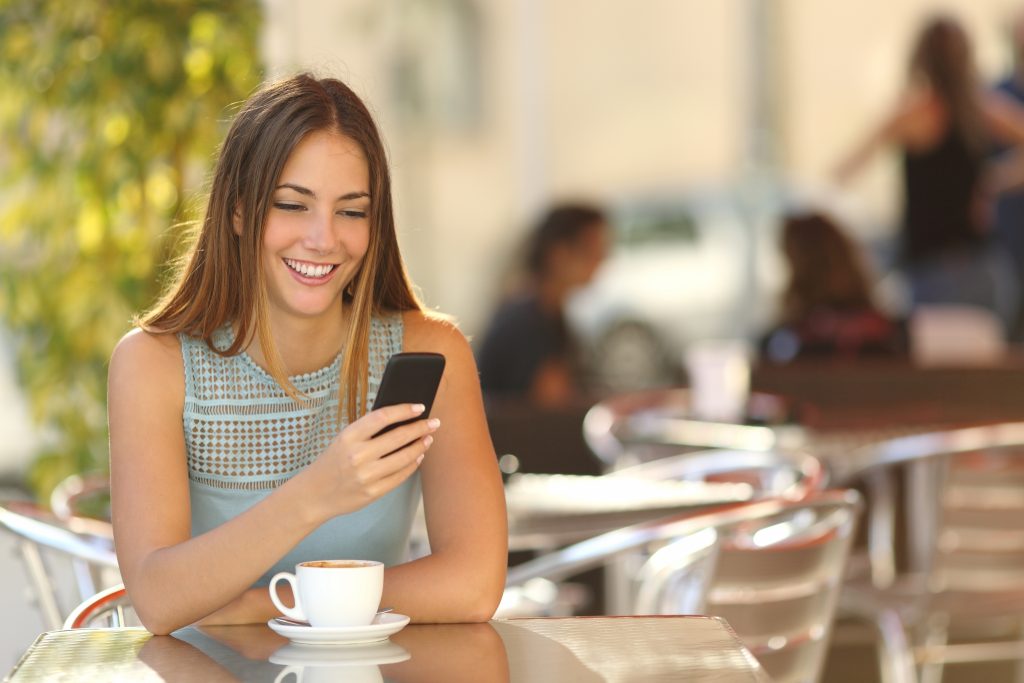 Take for example WhatsApp. Their growth and usage is unquestionably astonishing. 5 years after WhatsApp was founded, they acquired 450million active monthly users with 315 million using it every day. Considering this staggering reach, is your contact center offering WhatsApp or other messaging apps as a way to contact your organization? Are you actually offering your customer their preferred channel?
Looking at the market place today, many providers offer omni-channel but often limited you to a couple of channels, at most they have voice, email, and chat but is this sufficient from a customer view in respect to choice? These are typical symptoms of multichannel experiences. With a unified omni-channel platform, the experience is a closer match across all channels and the ability to switch channels to suit the customer's needs is seamless.
What happens if your customer prefers to engage with your organization over video messaging, Youtube, Whatsapp, SMS, Twitter, Facebook, Instagram? Thus, it is important that you work with a provider that has an open approach to working with all 3rd party systems, allowing you to future proof your contact center platform. For example integrating this platform with your CRM. You can work with the omni-channel platform provider in developing the necessary functionality to integrate the legacy technology into the omni-channel platform.
The only way to achieve a seamless customer experience across multiple channels is to deploy a complete omni-channel platform. A multi-dimensional approach to customer engagement, where you can easily launch new service channels and deliver a unified customer and agent experience, regardless of whether it is through email, chat, video, SMS, MMS, voice, social media or app stores. Your customers don't care how they have tried to contact you, they only care that you respond and deliver an experience that exceeds expectations.
In an Aberdeen Group Inc. study, they found that companies with the strongest omni-channel customer engagement strategies retain an average of 89% of their customers, compared with 33% for companies with weak omni-channel strategies. Furthermore to this, before we can deploy an omni-channel strategy, it's important to address what is a true omni-channel solution.
An omni-channel solution provides a single pane of glass view across all customer interactions and delivers a unified customer and agent experience, with visibility across all channels. They allow organizations to match consumer behaviour and seamlessly move from one channel to another. As a result, any solution you implement needs to be agile by design; allowing you to seamlessly integrate new channels as they emerge in the market.
In the contact center you want to be able to deliver interactions from any channel to the right person, in one single inbox with a full history of engagement. Put your customer in touch with the person who is best placed to help, with all of the information they need at their fingertips and turn every contact into a great customer experience. Breaking down silos, it gives you the opportunity to now train agents on numerous different channels.
When you have better visibility of your customers journey and experience, you can keep improving and innovating to ensure you can deliver the best value and the best customer experience.
You need to future proof your contact center platform by increasing the choice of channels you are offering your customers, implement a strong omni-channel strategy and review your customers journeys continuously.
In order to offer a consistent customer experience, contact center's need to:
Match the customers a choice of channels to communicate. The key point here is the customers should experience the same level of service over all channels, whether that be WhatsApp, webchat or phone call. How do you ensure a consistent experience across all channels? Train your agents on how to communicate on various different channels.
Ensure you have a single view of the customer Journey. This enables the agent to quickly ascertain the number of interactions an individual or organization has made about a single case. By having a single view you can quickly capture the customers sentiment, and this can prepare the agent to handle the interaction accordingly.
Integrates with all 3rd party's including integration with CRM. Through the integration of your CRM an agent is able to pull customers data and offer a personalized interaction. This is one of the benefits of an omni-channel platform, designed from ground up to scale – as new channels emerge, it is the same approach used to support 'new' legacy technologies.
Contact centers now more than ever will have the ability to take proactive approach to customer service. Instead of relying on the customer to tell you how unhappy they are, by simply analyzing the number of different types of interactions, you will be able to gauge a typical journey a dissatisfied customer takes and use this insight to mitigate this from reoccurring elsewhere.