Solutions for:
Learn more about:
Business
Optimisation
Customer
Engagement &
Experience
Employee
Engagement
Cirrus Cloud
Contact Centre
Applications
Workforce
Management
Delivering an Effortless
Customer Experience
Put the Custom Back in Customer Service,
With Experiences Tailored to User
Preferences and Engagement Histories

Customer satisfaction, loyalty and advocacy are dependent upon more than just the quality of the product or service you offer. The customer experience extends beyond "consumption" to every aspect of engagement with your organisation.
Customers have a multi-device lifestyle, they expect any desired information or service to be available on any appropriate device, in context, at their precise moment of need. An engagement that begins with a phone call might continue via SMS or web chat and conclude with an email. From a customer's perspective, the experience should be consistently high quality, irrespective of the medium used.
Customer expectations have always been high, but with the sheer range of options available to them in a global marketplace, they have become less tolerant of negative experiences. If you fail to meet their high standards, they are acutely aware that they have choices.
Ease of use is the most important factor when it comes to adoption and continued use, so the customer experience should be as frictionless as possible.
This is where Cirrus comes in. Our solutions are designed specifically with the customer experience in mind. We leverage big data to better understand customer behaviour, analyse interactions across multiple media to determine the paths of least resistance and continuously improve the customer journey with the ultimate aim of getting them to the desired outcome faster.
Sounds good, right? But what does that really look like?
Cloud Contact Centre Solutions
As a leading provider of cloud-based contact centre solutions, we know how important flexibility and agility are to ensure an excellent customer experience. No matter what size your business, a cloud contact centre provides access to all the latest communication channels, without the need for substantial capital investment.
The inherent scalability of cloud technology means you can adapt rapidly to changing business demand and maintain a consistently high-quality customer experience, even during periods of rapid growth.
Turn Intelligence into Insight 
Information is the key to good decision making. All Cirrus solutions leverage big data analytics to provide meaningful business intelligence. The ability to map both the customer and agent experience in detail provides valuable insight into the key stages of every customer engagement.
Understand who your customers are, how they engage with your business and where agents can add most value.
Seamless CRM Integration 
Eliminating data silos is an essential part of improving the customer experience. Screen popping details from CRM and other back-office systems provides agents with a 360-degree view of customers and prevents unnecessary delays in accessing customer information during engagements.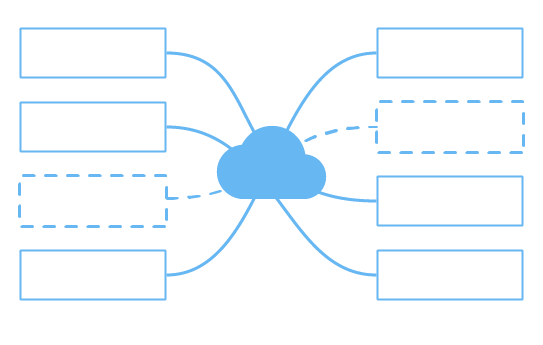 Putting the Custom in Customer Experience 
Offering the right information at the right time helps to reduce customer effort, whether part of a self-service interaction or agent-assisted. Intelligent routing, personalised messaging and voice recognition call help deliver a frictionless journey by reducing on-hold time or routing customers to the best-qualified agent, first time.
The Voice of the Customer 
Call recording and monitoring provide valuable insights for managers and trainers alike, enabling intervention where necessary and supporting a program of continuous improvement.
In short, Cirrus solutions are designed specifically with the customer experience in mind.
Simple as that.
Real-Time Management Information and Insights
Real-time management information supports better decision making, based on real customer interactions.
Scheduling and Optimisation
This is where the magic begins: based on accurate forecasting, the scheduler can now assign individual agent shifts instantly. Are you multisite, multi-skilled? Do you work across time zones? No problem; Cirrus WFM can optimize your schedules. Whatever your particular set of rules – e.g. contract specifications, agent preferences – automated scheduling can take all of these into consideration. Cirrus WFM allows you to schedule for any length of time interval and thus helps ensure that, with additional resources, your highest peak periods will always be covered adequately.
CRM Integration
Integration with CRM Solutions such as Salesforce.com, MS Dynamics or even home-grown solutions provides data-driven interactions, with validated IDV data, automated agent tasks, screen popping and instant updating of object records.
Email Queue Support
Email queue support provides a unified desktop for PCL; whether emails are being used for support or track and convert functionality is being used in Outlook.