Download Brochure
The Accessibility Solution Provided Within Cirrus Contact Centre

Empowering Visually Impaired Agents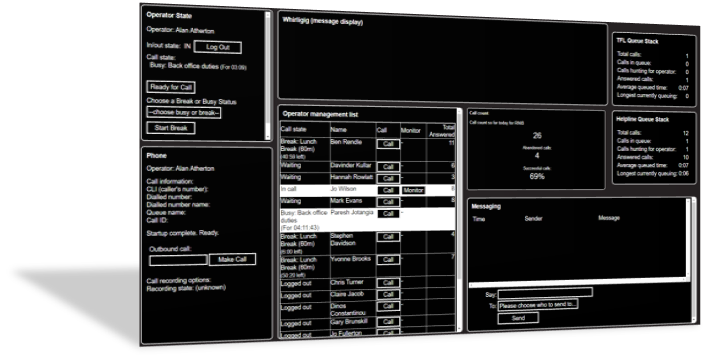 Ready For Any Ability
Many of the attributes of a great agent do not rely on perfect vision. To the contrary, a weakness in one of your senses can often lead to a greater
strength in another, such as listening, and that's not a bad thing.
This is why at Cirrus we look to make our contact centre solution highly accessible to the visually impaired, providing them with the assistance they need to ensure they excel.
How We Support Accessibility
We Read The Screen
We leverage text-to-speech technology. We effectively read the screen for the agent and this provides them with the prompts they need.
We Remove The Clutter
We place all call controls in a single block, use colour and contrasts to assist viewing and provide customisable shortcuts to enable operators to become proficient quickly.
We Enable Support
We monitor screen usage to help you adapt your interface to address specific needs. We also provide the ability for supervisors to support agents with whisper technology.
Support Remote Working
As a true cloud contact centre, the location of your agents is not a problem; we fully support remote or home working agents and that includes those who are visually impaired. As long as your agent has access to an internet connection, they can be effective.
All of our accessibility solutions are available to remote agents, including our secure PCI compliant payment capability, and for supervisors, they retain their real-time visibility across the virtualised team.