Current vacancies
Technical Writer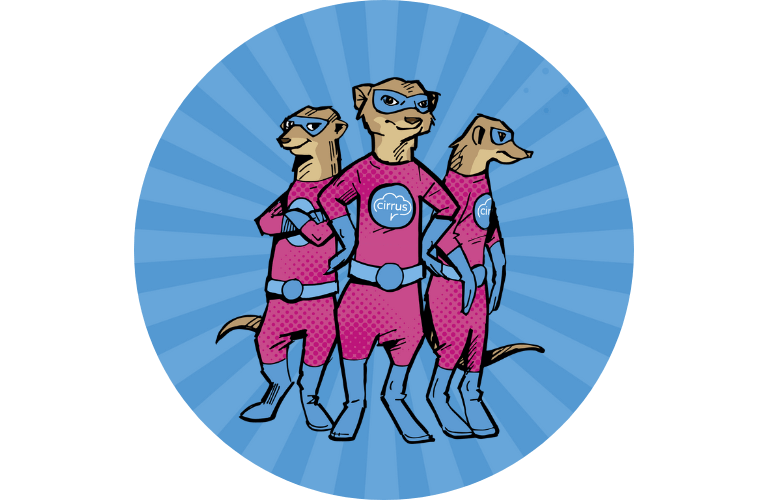 Job details
Founded in 2013, Cirrus is a high-growth technology business that specialises in contact centre software, providing innovative solutions for SME and Enterprise clients.  Cirrus sells exclusively through partners in the UK and has gained real traction from the relationship forged with Gamma Telecom in March 2019.  Cirrus is headquartered in Epsom, Surrey.
MAIN PURPOSE OF ROLE
Due to ongoing expansion, we are now looking for a Technical Writer to join our Project Management Office (PMO) team, on a fixed-term basis, outside of IR35. This role's main purpose is to work through an existing library of collateral, adapting and updating the content as well as creating new content, by taking key information from other collateral.
This role will report to the Head of Professional Services, but daily direction will be given by the Product Trainer.
We are looking for a proactive and enthusiastic individual who has experience within a similar role, someone who is organised and a self-starter who can work to strict deadlines.
TASKS, DUTIES and RESPONSIBILITIES:
This is a full-time role and we offer a hybrid working environment (mainly home-based, with occasional visits to the Cirrus head office in Epsom). Some of the tasks and responsibilities of the job include, but are not limited to, the following:
Key Role Requirements
Evaluate existing library of content, prioritising which to work through in what order of importance
Meticulous and detail-orientated editing
Edit each document to ensure it is updated to meet the business needs and product updates

Proofreading to identify required edits
Testing the existing documented steps to ensure accuracy
Text re-writing
Obtaining, editing and replacing screenshots
Create new documentation after a thorough collaboration with subject matter experts and technical staff
Disseminate technical information in easy-to-understand language for a non-technical audience
Ensuring that all documents conform to our company's guidelines
Maintain a detailed record of progress at a document level
Add edited documents to a content-management system
Other such duties and responsibilities as may reasonably be required from time to time
KEY ATTRIBUTES AND SKILLS:
Exceptional attention to detail
Proof-reading skills
Proven ability to edit and re-design documentation, including adding screenshots
An outstanding knowledge of all aspects of spoken and written English along with a keen eye for the smallest details
Technical writing background essential
Exceptional administrative skills
Excellent communication skills
Ability to work in a fast-paced environment
Self-motivated and able to work independently, to deadlines
Maintain a high level of verbal and written communication and communicate effectively with a wide range of people
A team player – you'll be part of an established, high-performing team
Contribute to a positive culture and strong team spirit within the PMO and the wider business
Experience in the UCaaS, SaaS or Contact Centre industries essential
SECURITY PROTOCOL
As part of this role, you may be required to go through enhanced background checks. It will be essential for you to cooperate fully with the application process to obtain future DBS or other background checks, as and when required.
The company is required by law and other regulations to comply with data protection and confidentiality and best practice information security governance.
It is therefore your responsibility to maintain Company and client confidentiality at all times. You must not disclose any secrets or other information of a confidential nature relating to the Company or its business, or in respect of any obligation of confidence which the Company owes to any third party, during or after your employment except in the proper course of your employment or as required by law.
It is your responsibility to understand our Information Security policy in full and to implement any further developments as required.
It is your responsibility to observe and be compliant with all additional regulations in the Employee handbook.